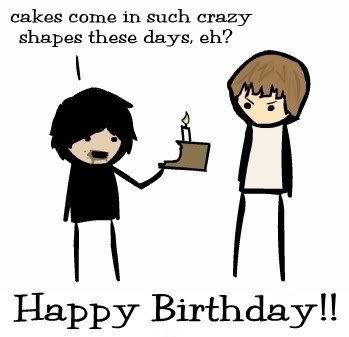 Starting from
5th January 4pm
I began to get text messages, Facebook wall posts wishing me happy birthday. Thanks to the time difference, Malaysia's clock already struck midnight, 8 hours earlier than Ireland
It was definitely a crazy 17th birthday with facebook being spammed and I bet 99% of them remembered just because Facebook sent out the
reminder
but OH WELL. I didn't get this last year (as I switched my birthdate)
Thank you to every single person who texted, facebooked, tweeted me. If I'm not mistaken I replied every single one of you personally. If I didn't, I'M SO SORRY!
Thank you to the special people in my life who called me
Sammy, Jon Ho, Mich Loh, Chee Kin, Wei Yng
and of course
Shaun Kang
for making me smile so much in the morning :) best birthday present ever.
And the next time my blog gets updated , it'll be full of stories as I'll be away from home from