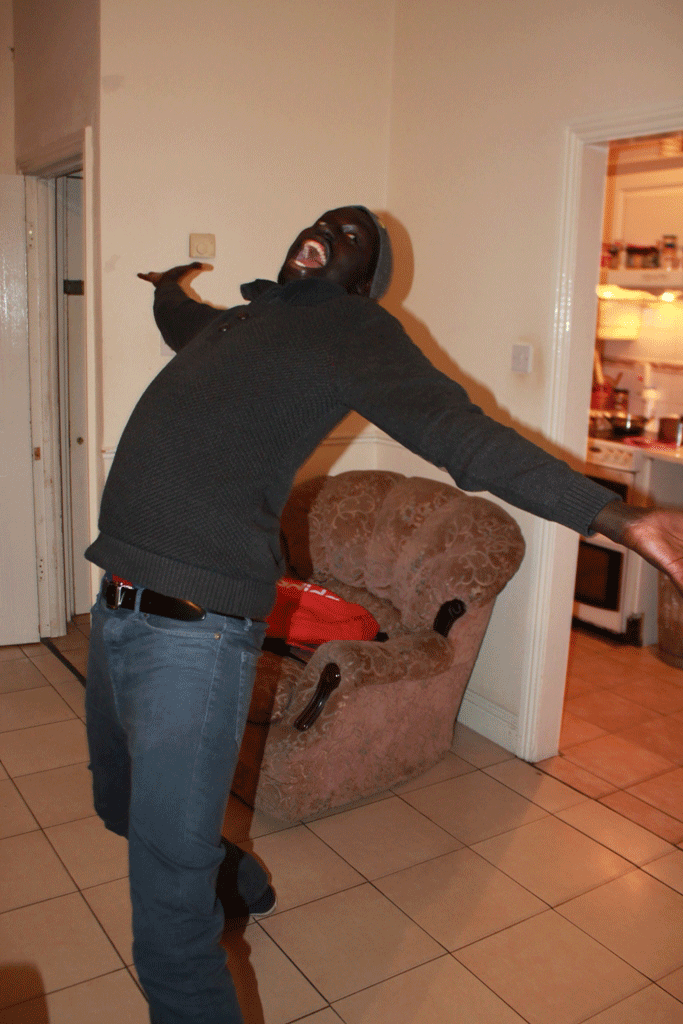 On Friday evening, the star arrived in Dublin safe and sound.
Thankfully the warnings regarding the storm in Ireland didn't truly come to fruition.
Big thank you to G who drove him up along with Murli, Marina and Denise who all paid me a visit in my house (woohoo!)
So for the actual Valentines' Day we decided to have a lazy
relaxy
day at home.
I cooked some tom yam soup and decided to use yellow noodles instead of the typical rice.
It was actually quite delicious!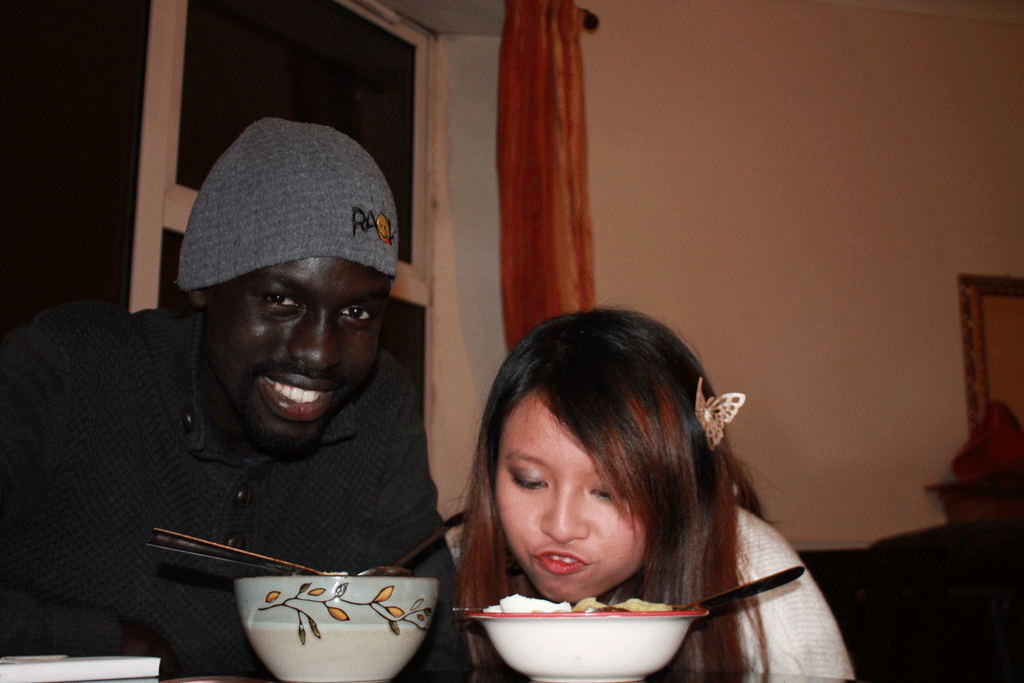 Note Athiei's bulging eyes :)
There's something magical about gif images.
They make it seem alive.
Whipped up a little concoction of tropical goodness
passion fruit based vodka mix
fizzy lemonade
rambutan
frozen strawberries
pineapples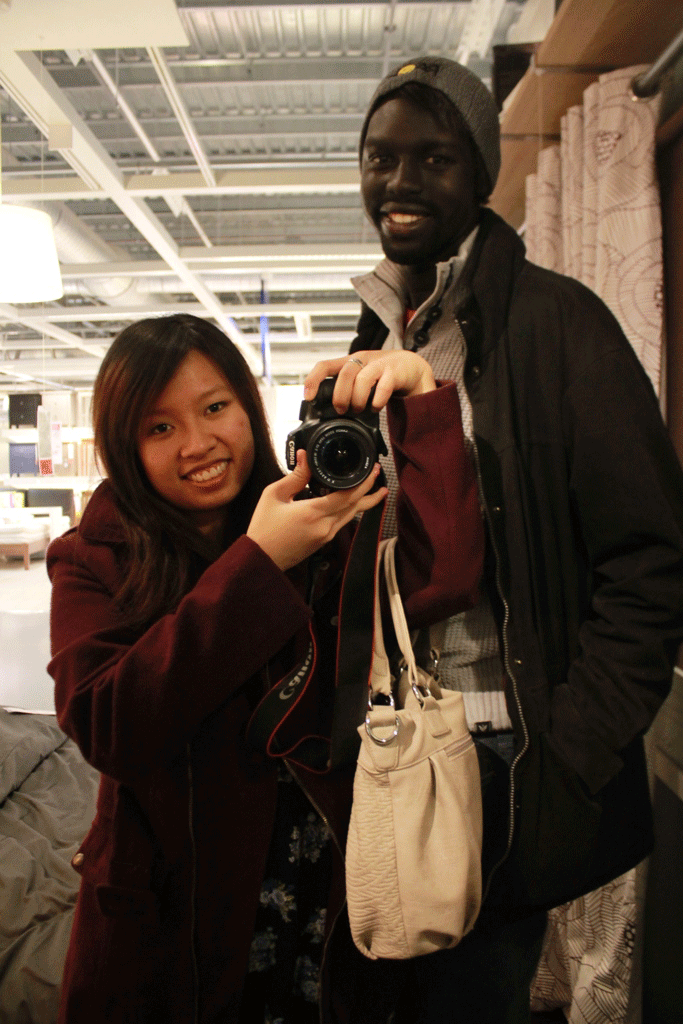 The next day we took a bus trip over to IKEA to wander around looking for potential bedroom designs for Athiei. Did something silly and totally forgot to explore the food section downstairs (oh the despair!)
But now we have a second reason to return!
LOVE IKEA!
It's like an adult's playground
We had lunch there and had the famous Swedish meatballs with chips and cranberry sauce and mmm it was absolutely divine
Athiei added an ultra sweet gloopy strawberry tart to our tray and we got free refills for 1.25 of all sorts of drinks (love IKEA even more...)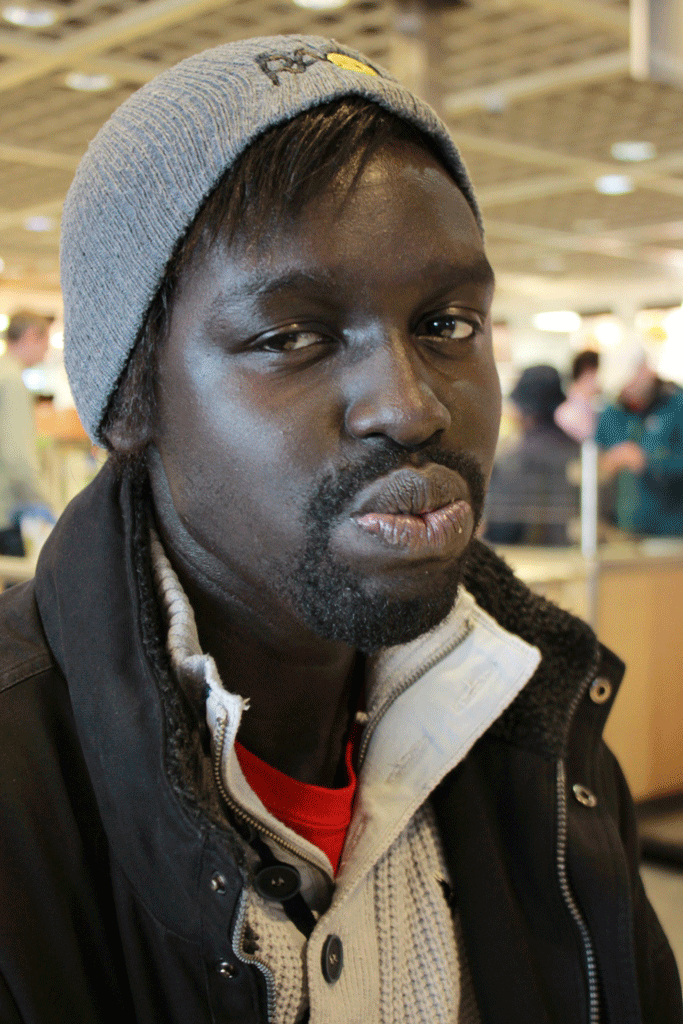 Satisfactory?
Indeed it was.
Later in the evening we were supposed to head for dinner but out bus "magically" disappeared off the Real Time radar and we had to take a second route which required a whole lot more walking
long walks + high heels = ultra blisters
It was absolutely freezing cold as well but after the treacherous journey (i'll spare the details of self pity)
We finally made it to the Brasserie Restaurant at Bewley's Hotel in Leopardstown.
There was a good deal on Livingsocial therefore we decided to head there
Caesar Salad with Bacon Bits
We were pleasantly surprised at the entire restaurant being Valentine themed
red heart helium balloons
pink menus
special Valentine's dinner set
Prosecco (sparkling white wine) on the house
Bruschetta with freshly made pesto with a side salad
We decided to order two different starters and main courses so we could try different dishes.
Plate swaps!
Grilled Chicken Teriyaki with salad and seasoned rice
The chicken was absolutely tasty and other couples within the restaurant began to giggle as I photographed every single plate or ornament that arrived at our table and soon a trend began to spread near is
(more cameras being whipped out)
Grilled tender pork with beans
And it ended with an array of mini desserts on a plate:
fruit tart, strawberry cheesecake and chocolate fudge cake with whipped cream
Even though the journey back had the same bus fate it was still worth it.
Despite the slight catastrophe with the transport, I had an amazing time.
Thank you Athiei for coming up to Dublin and treating me to a memorable weekend.
Oh not to forget!
He got me a scarf, Betty Crocker cookie chip mix and....
MILK DUDS
Woo!
Kinda intriguing how food revolves around us so much.