So it's been roughly a week since I've returned to Killaloe. It's definitely been awhile since I've slept in my comfortable delightful bed. Not to forget, hanging out by the pontoon near the house (complete with the Decks shoes and all) - memories of high school life.
Been managing to catch up with some old schoolmates like Anna, Phelim and Darragh while bumping into other classmates around the town (as you know, Killaloe is absolutely tiny...and Ballina across the bridge isn't much different too)
On a spontaneous note, together with Athiei, Kuol and Joy, we drove up to Belfast (roughly a 4 hour journey). We LEFT the house at 5 in the morning in order to make the 9AM appointment for their passport renewal.
Thankfully we managed to snag both the renewal forms from the post office (opens at 9) , filling them in the car within the 5 minutes it took to get to the passport office (super speed and precision) and they made it 10 minutes late to the 9AM appointment which still allowed them to pass through the barriers and successfully get their passports renewed!
Getting some bonding time with mum over oddly shaped grown vegetables from her garden.
That's a pretty sexy looking carrot right there
Also spending some time with the loved one! Had a spontaneous visit from him at 10PM!
But really the more spontaneous part was that Gabby and Kamil also came with Athiei on an adventure to my house.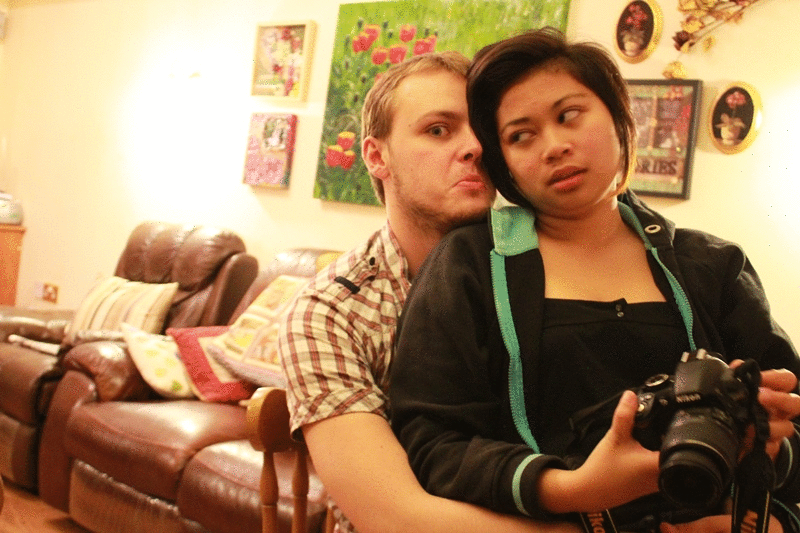 They demanded food (upon arrival) and baked goods (3 hours prior to arrival) so they received some nomalicious mi poh (Malaysian fried instant noodles) with a fried egg.
and some oreo brownies with whipped cream and oreo bits!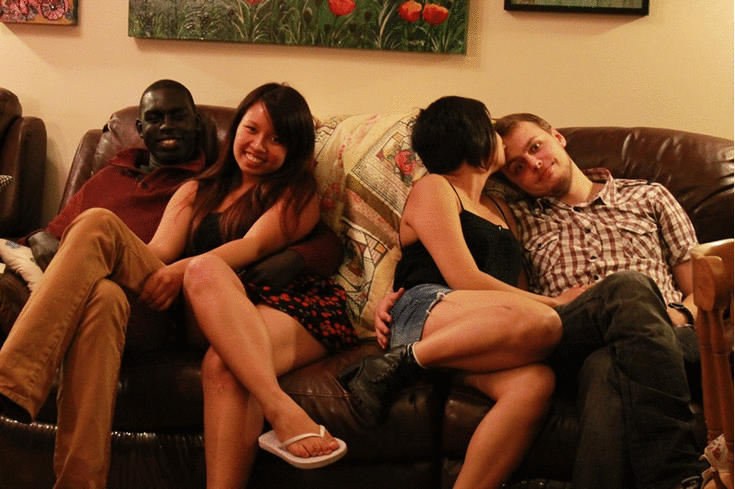 Mandatory selfies with timed burst shots on the living room couch.
As you do.
They were absolutely mental to have around.
It's like they were drunk with no drink.
Crazy people buzzing around.